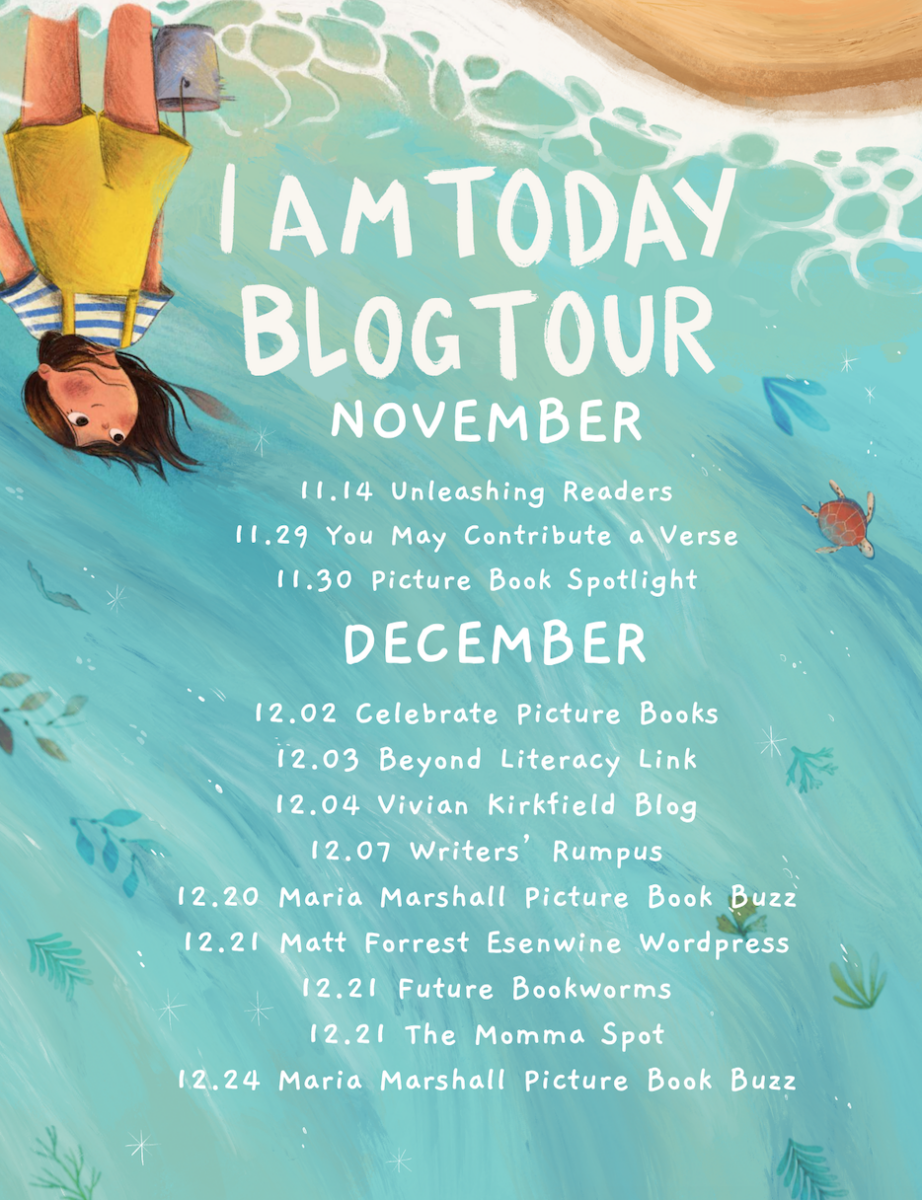 Get excited to hear all about POW's upcoming book: I AM TODAY!
Visit Unleashing Readers, Matt Forrest's Blog, and Picture Book Spotlight to read the live reviews today!
Be sure to visit Celebrate Picture Books, Beyond LiteracyLink, Vivian Kirkfield, Writer's Rumpus, Maria Marshall, Future Bookworms, and The Momma Spot this December to hear their thoughts!